Highland Kitchens Camden Contemporary Kitchens
This kitchen range offers sleek designs with touches of elegance. A modern update on the traditional kitchen, designs feature strong clean lines while maintaining traditional charm.
Contemporary Kitchen Features
The best in man made materials
Clean, crisp designs
Ample use of chrome and stainless steel
Quality finishes, laminates and lacquers
Minimal or no use of moulding and ornamentation
Modern European simplicity
Modern Kitchens with Elegant Simplicity
For a kitchen that has a modern, minimalist mood, take a look at our range of Contemporary Kitchens.
With designs suggestive of the crisp clean architecture of modern Europe, Contemporary Kitchens often make extensive use of materials that have been purposefully manufactured for kitchens: laminates, concrete, stone. lacquers and stainless steel.
Highly functional and easy to maintain, these kitchens suit a modern, busy family and look best in a contemporary style home.
Featured Contemporary Kitchens
You get more from Highland Kitchens.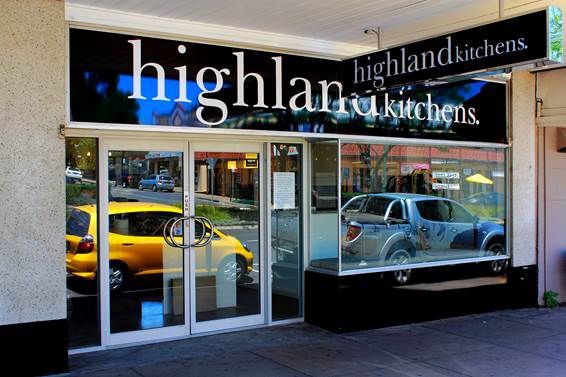 Qualified, experienced and creative architectural designers
Pro-active project co-ordination to keep things moving
Interactive design sessions to help you match materials and colours
Personalised service with on-site design consultations
Purpose built factory with the latest in computer technology and machinery
In house specialists trained in joinery and high tech finishes
An unbeatable product standard using sustainable materials where possible
Efficient installation procedures designed for minimum disruption
Courteous and respectful personnel working on your project
Appropriate licenses and insurances for all on-site work
Company protocols to ensure product delivery on time